About Us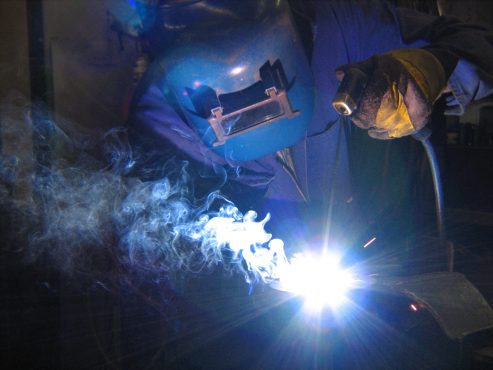 We're a 100% locally-owned family business that offers unique solutions to your unique needs.
SteelFab Industries LTD. started in 1980 as a sheet metal shop that also offered lightweight miscellaneous fabrication. By 1985, the business had grown to include structural steel fabrication, erection, and assembly, as well as a sales division.
2020 Marks our 40th year. Steelfab has become a full steel service centre for clients of many different businesses. We're the trusted, experienced structural fabricator/erector for Newfoundland and Labrador's construction industry.
Steelfab carries over 750 different sizes of steel, aluminum, and stainless steel products in a variety of shapes including Plates, Beams, Channels, Angles, Bars, Hollow Sections, and more.
We're your Local Experts in Structural and Industrial Fabrication. Visit Inventory to view a detailed materials list. We have what you're looking for!
Who we work with
See the list below for industries and individuals that we work with.
Business and Industry
Construction and Industrial industries
Customers with custom steel fabrication needs
Contractors, civil/structural engineering firms, Government tenders
Heavy Equipment Industry
Fishing Industry
Trucking Industry
Residential Construction
Miscellaneous steel fabrication

Exterior & interior access ladders
Stairs
Railings
Safety railings
Steel beams
Bar gratings
Embed angles
Steel embed materials
Guard rails
Cutting edges (wear plates)
Weighted shafts
Boxes
Tailgate protectors
Diamond plate / checkerplate
Individual
Custom steel fabrication needs for DIY-ers and home hobbyists
Miscellaneous steel
How we give back
We're locally-owned and proud of it – giving back to the community that supports us is essential to Steelfab Inc.
Organizations we Support
MUN school of music
Ride for Dad
The Ride to Conquer Cancer
Air Cadet League Magazine
And many more.