Hilton Garden Inn
Location:

New Gower St.St. John's, NLCanada

Industry:

Commercial Construction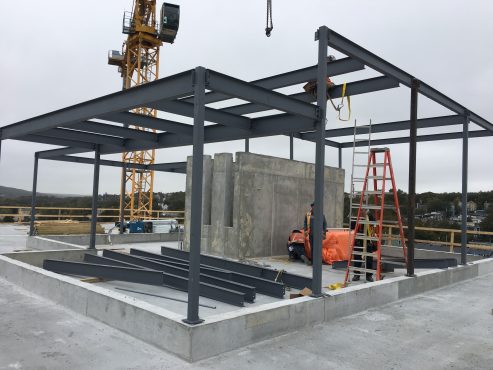 A unique structural steel fabrication and installation solution for Hilton Garden Inn.
The Challenge
The client needed a penthouse structure to enclose mechanical HVAC equipment. It was to be installed at the roof of 13th story level of the Hilton Garden Inn in downtown St. John's. This meant getting the steel up to the penthouse level on the 13th floor.
The Steelfab Solution
We prepared structural design and drawings for the penthouse steel structure. Upon approval we proceeded to fabricate, supply and install structural steel beams, columns, and a steel roof deck for the mechanical penthouse.