Karwood Contracting: Market Building #1
Location:

Market Place WayParadise, NLCanada

Industry:

Commercial Construction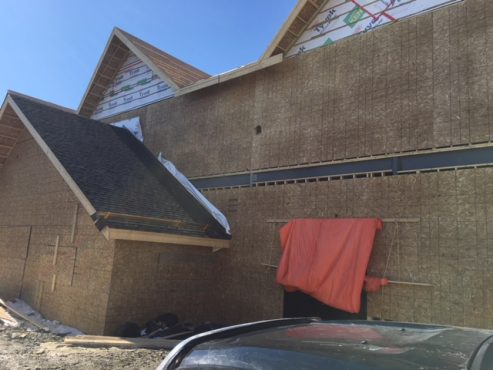 A full-service design, fabrication, and installation solution for a local contracting, property development and real estate sales firm.
The Challenge
The client required a full suite of services – from structural design through to completed steel construction – for a new two-storey commercial rental property in Paradise.
The Steelfab Solution
We prepared detailed structural design and drawings for the project, including concrete footings and foundations, integrated retaining structures, steel floor, and supporting structure, as well as tie-in and connections for second storey/roof wood structures.
We fabricated, supplied, and installed the structural steel columns, beams and braces as well as steel composite floor deck. We provided engineering review, inspection and letter of certification upon substantial completion of work.